Coming Winter 2022
30mm and 20mm mounting holes - fits on the stack
Supports full (true) diversity for long range
Robust GH connector for easy setup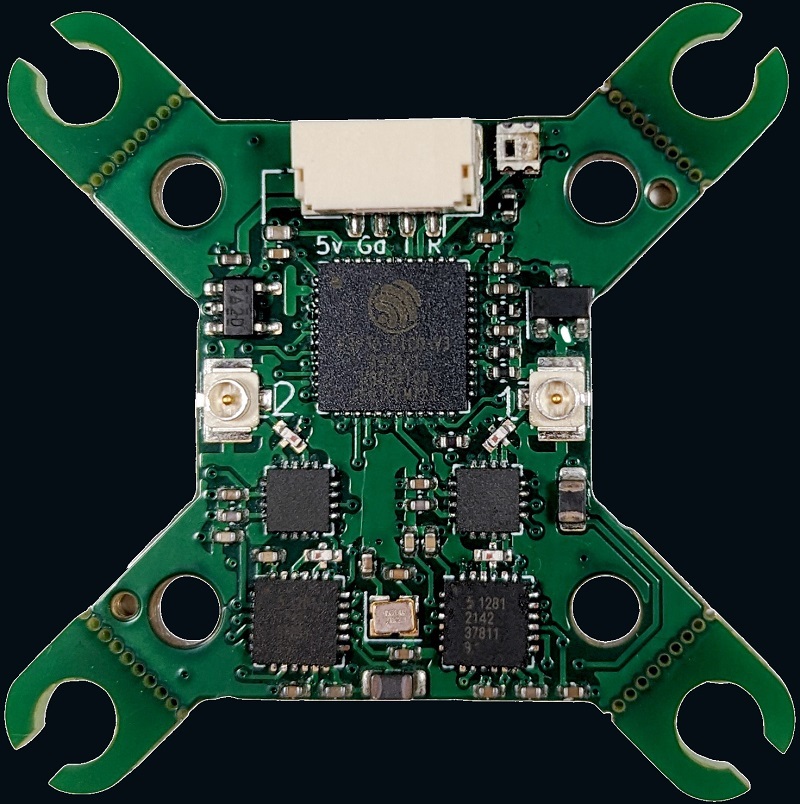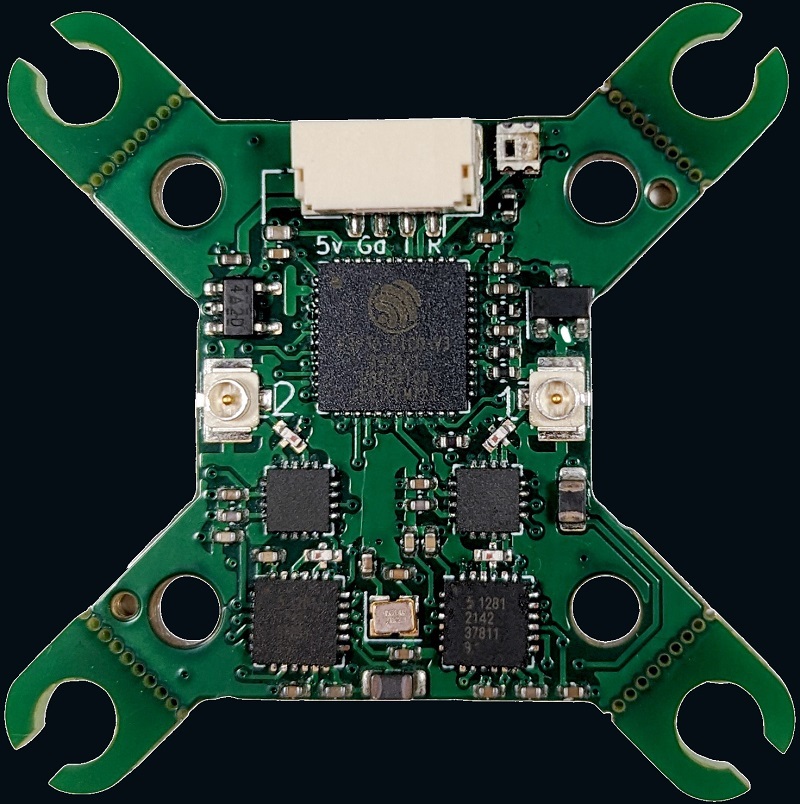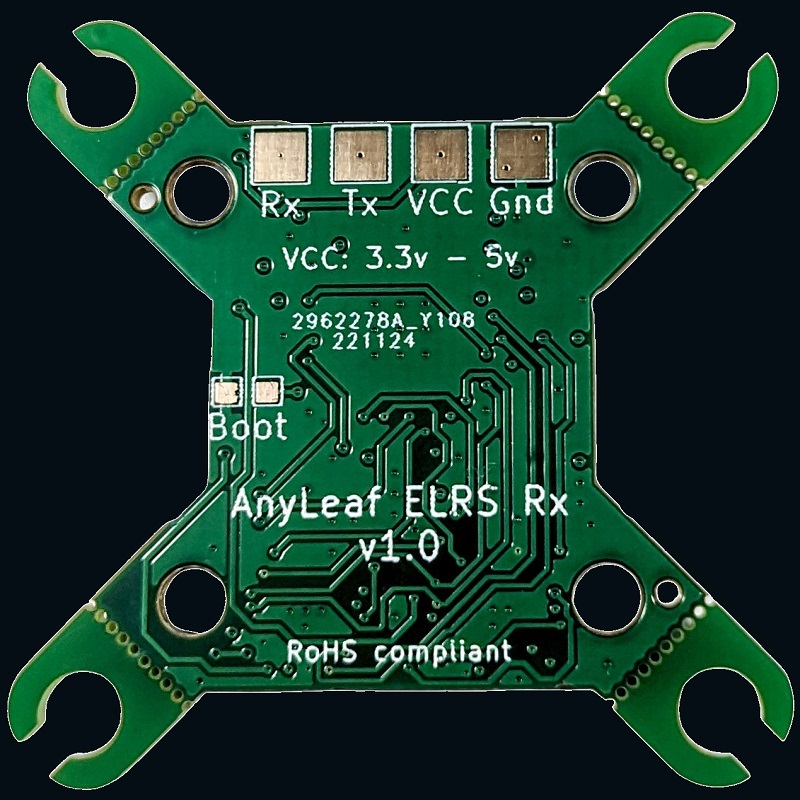 Suitable for full-size quads, and whoops. The 30mm mounting holes are on break-off tabs, for mounting on small frames. Can be mounted on the main stack, or secondary mounting holes (30mm or 20mm) common on 5" quads.
Compatible with the latest ELRS; comes with ELRS 3.0 installed.
Can connect over WiFi to customize, or upgrade to future versions.
Supports ELRS Full Diversity (Also known as True Diversity)
Includes 2 independent radios, each connected to an antenna. Combines packets from both signals. This is more robust than Diversity receivers that use a single radio connected to 2 antennas.
Includes dual Power amplifiers (PA) and Low Noise amplifiers (LNA)
For improved performance behind obstacles, and for longer range telemetry.
Sturdy GH pin header, and big, clearly-labeled pads
Use either to connect to your FC. Comes with a cable that plugs into the header, and has bare wires on the other end for soldering to your FC.
Includes anti-vibration rubber dampers
Includes an RGB LED for more expressive status indications
For details on ELRS, check out its homepage, or our overview article.
Specifications:
Module dimensions: 38 × 38 × 6 mm (25 × 25 mm with breakaways sections removed)
Weight: 10 grams
Mounting holes: M3 (4mm diameter + 3mm grommets). 30.5mm × 30.5mm, and 20mm × 20mm
Power: 3.3 - 5V
MCU: ESP32 PICO-V3
Radio receivers: 2 × Semtech SX1280, with DC-DC power
LNA / PAs: 2 × Skyworks SE2431L
PA amplification: +24 dBm
Update capabilties WiFi, Betaflight passthrough, UART
Pin header to flight controller: JST GH, 1.5mm pitch, 4 pins
LED: RGB (full color)
Included cable: JST GH to bare wires