Infrared (IR) Stove thermometer with safety alarm
Measures the temperature of pans and food on your kitchen stove
The stove thermometer is unavailable until further notice.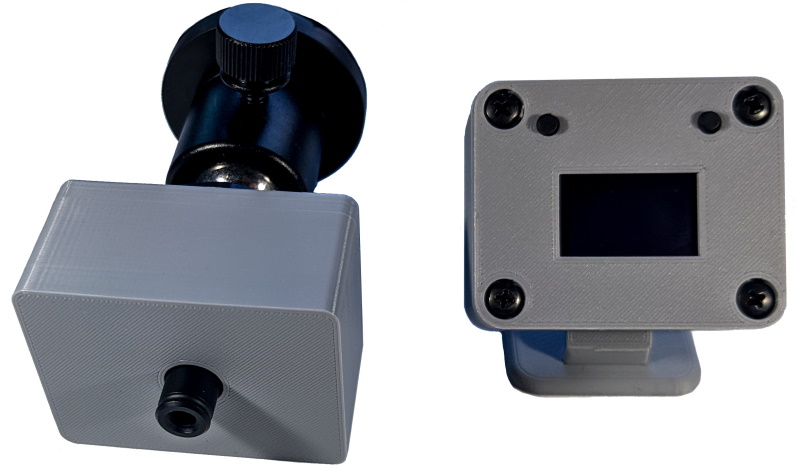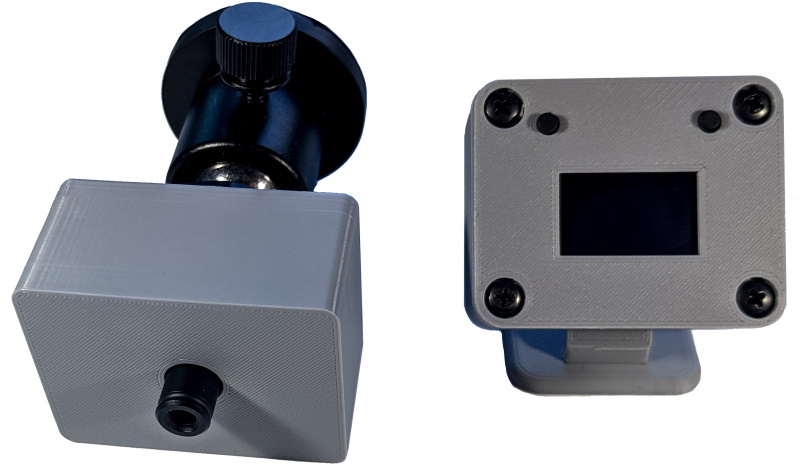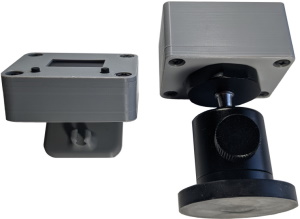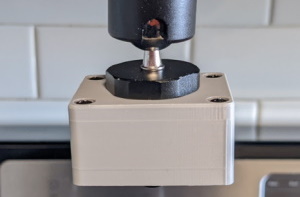 When "medium heat" isn't precise enough
Cook more safely
Cook more consistently
Reduce fire risk
Follow recipes more closely
Prevent pan warping when rinsing
Know when your pan is preheated
Keep oil at a safe temperature
Prevent pans from overheating
If temperature gets too high, an alarm goes off. This is useful if you accidentally leave the stove unattended, and provides peace of mind before leaving the house. Know that oil won't catch on fire when adding to a heated pan.
Uses
Find the perfect time to add food to your pan
Cook more consistently
Know when the pan's preheated
Know when the pan's getting too hot
Know when the pan's over the smoke point of oils
Get the perfect temperature for consistent tortillas, and fried eggs
Follow recipes more accurately
Brew (pourover and french press) coffee and tea more consistently
Features
Shows temperature in °C or °F
Accurate to 3°C
Long sensor battery life
Measures the surface temperature of a skillet, burner, or the top of your food or beverage. We found there's a lot of great products available for measuing internal temperature of food, but nothing satisfying for measuring pan temperature.
Getting a skillet preheated to the right temperature is important for a number of items, like eggs, tortillas, and steak. Examining how water or your food reacts to the heat can be effective, but measuring the exact temperature is important for consistency. Whether you want the extra precision depends on what things you like to cook.
Best with dark pans. It's more accurate on dark surfaces like cast iron or non-stick skillets, but its "Steel/aluminum" surface setting (emissivity) lets it measure those surfaces too. Measuring food or oil temperature on a shiny surface works well.
Sensor unit is powered by a small battery (included), with life measured in months. Base unit is powered by USB-C, with cable included.
Fried eggs: 150 - 180°C
Corn tortillas: 220°C or hotter
Omelette : 140 - 160°C
Know when the burner or skillet is safe to touch
(Combustion points too.
Smoke point of cooking oils:
Olive oil: 180°C
Canola oil: 220°C
Sunflower oil: 220°C
Butter: 200°C
Safe temperatures for pan rinsing (to prevent warping)
Cast iron, hot water: < 110°C
Cast iron, cold water: < 80°C
Other, hot water: < 90°C
Other, cold water: < 50°C
Coffee and tea example brewing temperatures
Coffee: 94°C
Black tea: 100°C (Full boil)
Sencha green tea: 80°C
Gyokuro green tea: 60°C
Oolong green tea: 85°C
Works on non-stick, cast-iron, steel, and aluminum
Accuracy is best on dark surfaces, eg non-stick and cast-iron. Accuracy is reduced on shiny surfaces, but is good enough for many uses.
Why use this over a handheld IR sensor?
The idea behind the Stove Thermometer is similar to that of handheld sensors. We think our thermometer is a better fit for cooking since it's hands-free, and always ready. The color codes help you check temperature at a glance, and the sensor is a higher-quality one than that used on common handhelds.
If you already cook with a handheld sensor, this is an upgrade.
Specifications:
Sensor unit dimensions: 52 × 40 × 80(height) mm
Base unit dimensions: 50 × 50 × 50(height) mm
Sensor unit weight: 160 grams (5.6 oz)
Base unit weight: 40 grams (1.4 oz)
Temperature range: 50°C - 380°C (122°F to 716°F)
Sensor: Melixis MLX90614 with 10° field of view
Mounting: Magnetic, with lockable 360° swivel, 90° tilt
Sensor unit power: 1x CR2032 coin cell battery (included)
Base unit power: 5V USB type-C. (Works with standard phone chargers)
Included AC adapter: 110-240V, 50-60HZ input; 5V DC output; US 2-prong plug
Body material PLA plastic