Coming Autumn 2022
Compatible with Betaflight
Ultra-low-noise gyro
Fits 30.5mm and 20mm mounting patterns
Built-in ELRS receiver
Designed for DJI and HDZero digital systems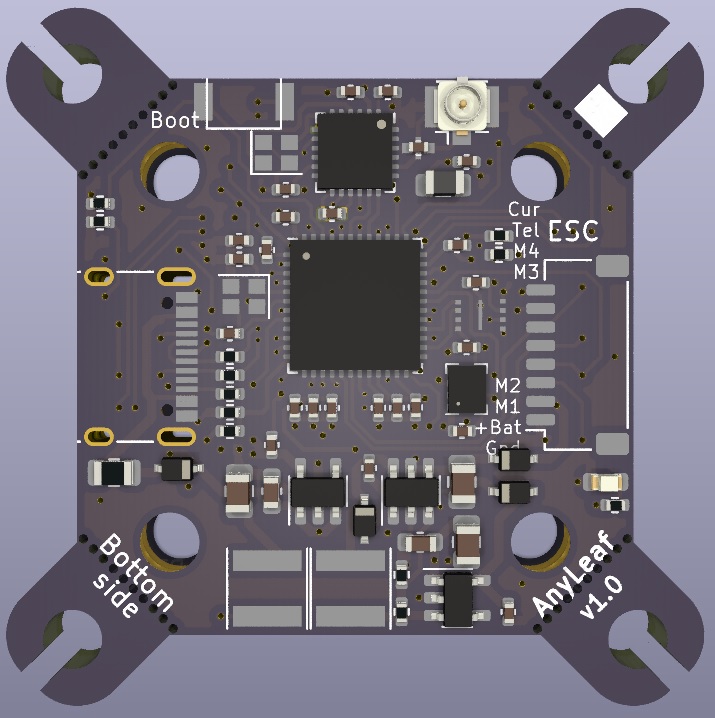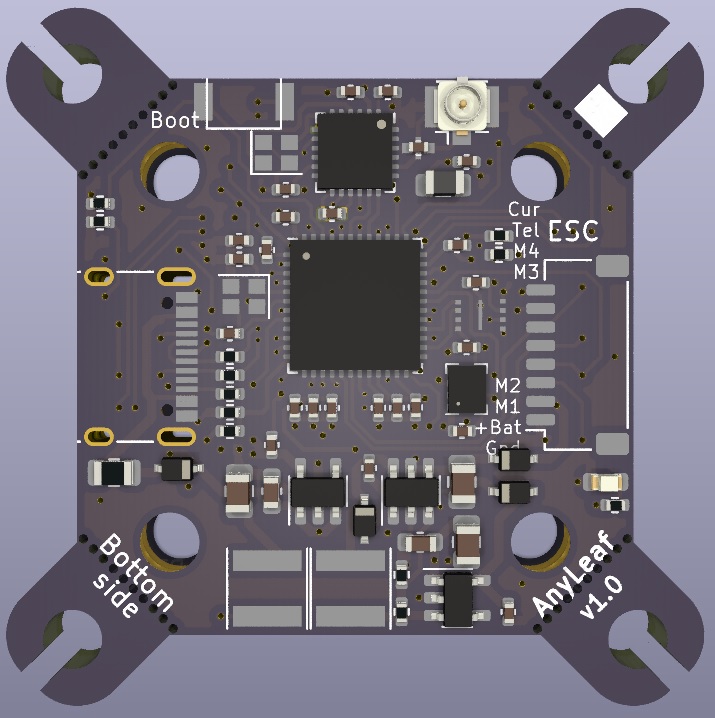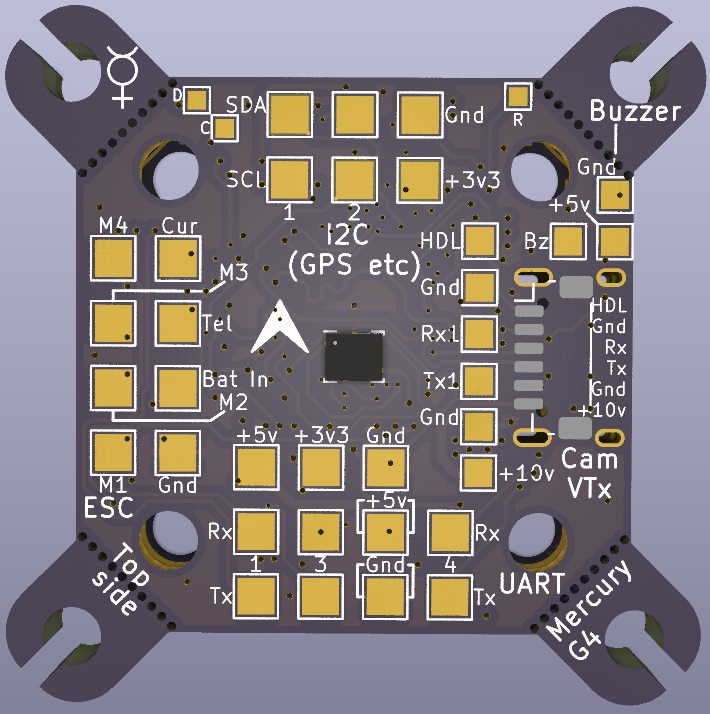 Designed to be easy to assemble, with big, clearly-labeled solder pads, and header with pre-crimped wires to connect to a camera and Vtx. There's plenty of room around both sets of mounting holes, so spacers and shock absorbers won't get in the way.
Suitable for full-size quads, and whoops. The 30mm mounting holes are on break-off tabs, for mounting on small frames.
Includes DJI-digital compatible pin header
Does not include analog OSD support - this is a digital-only FC. Includes a 10V regulator, to provide dedicated, safe power to your Vtx and camera.
Compatible with DJI and HDZero digital systems
ExpressLRS (ELRS) receiver and antenna
Note: Onboard ELRS is currently unsupported in Betaflight, but we're working to make it happen soon.
With onboard ELRS, you no longer need to buy and mount a separate receiver. Features lower latency than offboard receivers due to a direct connection with the FC computer.
Compatible with DSHOT-1200, DSHOT-600, and DSHOT-300
Onboard altimeter (barometer), and 16MB black box flash memory
Features robust power filtering and separation, to reduce interference, and provide smooth sensor readings and control response.
Includes anti-vibration rubber dampers
Specifications:
Module dimensions: 34 × 34 × 6 mm
Weight: 14 grams
Mounting holes: M3 (3mm diameter). 30.5mm × 30.5mm, and 20mm × 20mm
Power: 6 - 26V (2-6S LiPo)
MCU: STM32G474 - 170Mhz, 512kb internal flash, 128kb RAM
IMU: TDK ICM-42605
Barometer: Infineon DPS-310
Storage: 16Mb "black box" flash: Winbond W25Q80
Power and flashing: USB-C, and SWD
ESC pin header: JST SH, 1mm pitch, 8 pins
Digital Vtx/cam pin header: JST SH, 1mm pitch, 6 pins, in DJI layout
UART connections: 4
I2C buses: 2
Control radio receiver: Semtech SX1280 (Compatible with ELRS transmitters)
Power pad voltages: 10V, 5V, 3.3V